Candice Payne is passionate about helping those that she serves. She made headlines in 2019 when she used her credit card to help the unhoused during the Polar Vortex in Chicago. She went viral after booking 30 hotel rooms and seeking assistance from the public to provide transportation. She has worked with Safe Haven, an organization that addresses homelessness and trains individuals for employment to work in her current and active South Loop store. Check out her appearance on The Ellen Show. 
"We're on a mission to educate everyone about why making healthy choices is a realistic option for everyone. We promise to use nothing but the freshest and healthiest ingredients."
Smoothie RX's mission is to provide healthy options for those that they serve. Smoothie RX is a organic and non-GMO juice clinic that starts with whole fruits and vegetables, and uses a cold press to extract nutrients for your body. Smoothie RX specializes fresh cold-pressed juices, delicious and made-to -order Acai bowls, wellness shots, healthy smoothies and more!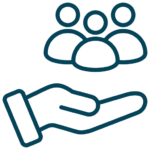 Cold Pressed Organic Juice

Wellness Shots
Smoothies
Shhhmakes (Smoothie mixed with a shake)
Acai Bowls
Oatmeal Bowls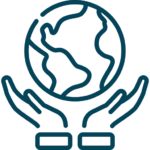 The believe homelessness is a health epidemic

Strive to create an economic engine to provide housing for those in need

Trains and employs the unhoused to gain their financial freedom 

Uses healthy drinks as preventative medicine

Healthy decisions through fruits and vegetables for physical well being
Combating social issues that affect the entire community