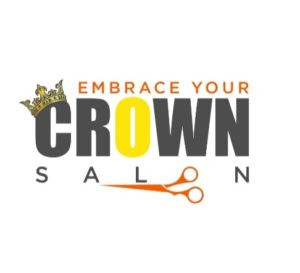 Embrace Your Crown is a salon and beauty bar that will be offering all hair care needs. Our main focus is a healthy and attention grabbing crown (hair). Natural hair care services
Hair coloring
Silk presses
Starter locs and maintenance
Eyelash extensions
Esthetics specialists
Beard maintenance
Parenting seminars on hair care and self-esteem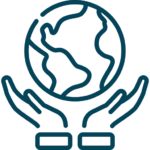 Employs 7 to 8 cosmetology and esthetician specialists
Supports 5 Black-owned supplier / vendors
Provides job training for young adults
Serves 120 clients weekly

Emotional, Mental and Social Wellness
Tiffany Wilson, a passionate and skilled cosmetologist, brings 15 years of expertise to her craft.  As the proud owner of Embrace Your Crown Beauty Bar, she focuses on healthy hair care and essential beauty needs.  Tiffany's genuine love for her clients and the beauty industry fuels her motivation to educate others.  Understanding that beauty starts from within, she emphasizes the importance of nutrition.  With a warm and comfortable environment, Tiffany ensures her clients leave feeling happy, vibrant, and confident in their hair.  In her leisure time, she finds joy in traveling, spending quality moments with family and friends, exploring new pescatarian/vegan recipes, and engaging in exciting activities.