About Gabori Partee and Tiffini Holmes
Tiffini is a certified wellness coach with 18 years experience in human resources consulting and a life-long Evanston resident.
Gabori is a certified fitness professional and experienced entrepreneurs with over XX years as a business owner.
"We are excited to be a part of this gathering place of wellness-driven entrepreneurs of color and to support well being as a way of life from early childhood to the golden years."
At Well Beings Chicago, we provide programming that promotes total wellness. Our goal is to cultivate, nurture and restore well beings now and for the future.
Website: https://www.wellbeingschicago.com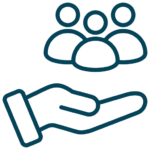 Mental health therapy
Group fitness classes
Wellness coaching
Personal training
Group retreats
Community room rentals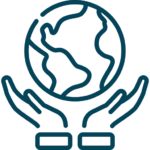 Employs 8-10 people
Provides full service gym with certified fitness, mental health and wellness professionals
Provides vocational training for youth
Offers wellness programs geared towards underserved communities

Emotional, physical, mental, financial, & social wellness